Overview
The Kumano mountains are thickly covered in dense forest. Minachi in Hongu Town is a village sitting peacefully among the mountains. The Minachi-gasa hat is a traditional craft made from long ago in this area. The Kumano hinoki cypress that it is made of is fragrant, springy, and difficult to break, yet is light and glossy, revealing a translucent luster over time. As hinoki cypress oil repels water, the material is ideal for rain gear as well as sunscreens. Visitors to Kumano's shrines are also said to have favored the hats.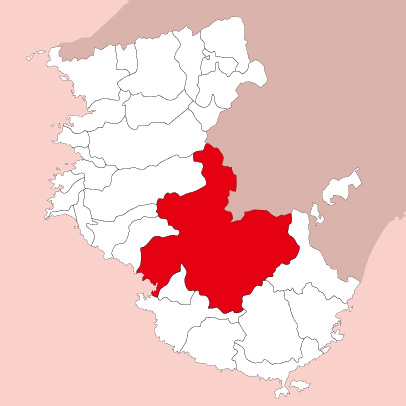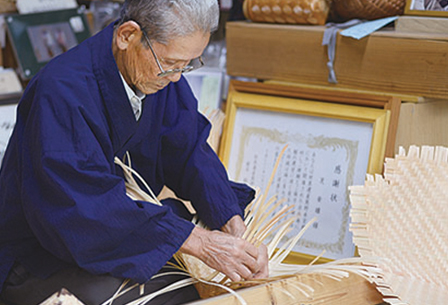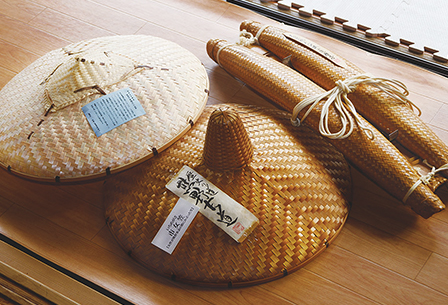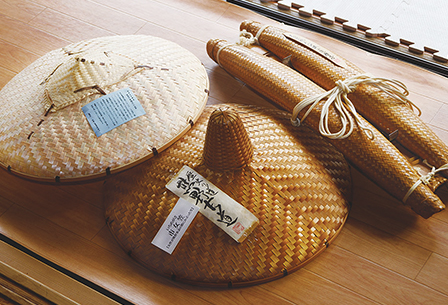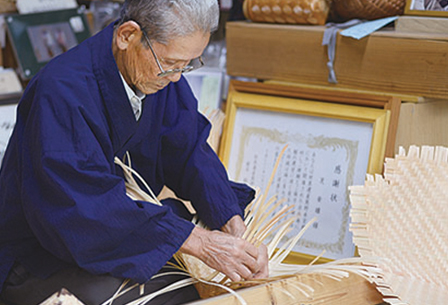 Scenes of work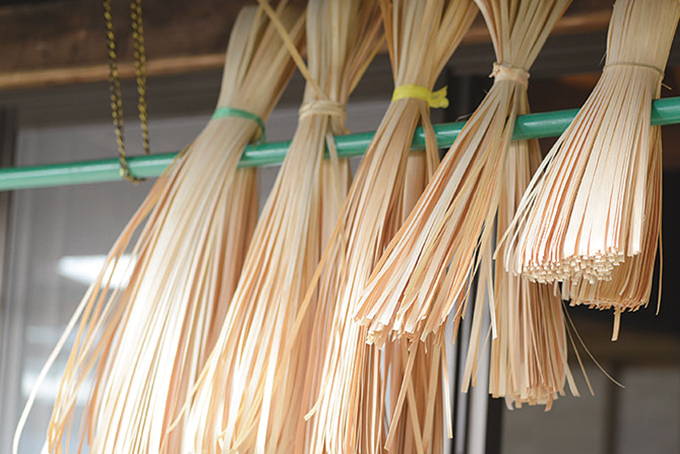 01
Strips
Hinoki cypress wood, cut in August and September, is processed into strips. The wood is shaved with a special plane and the thickness of the strips, which vary according to the location woven, is determined through skill and intuition.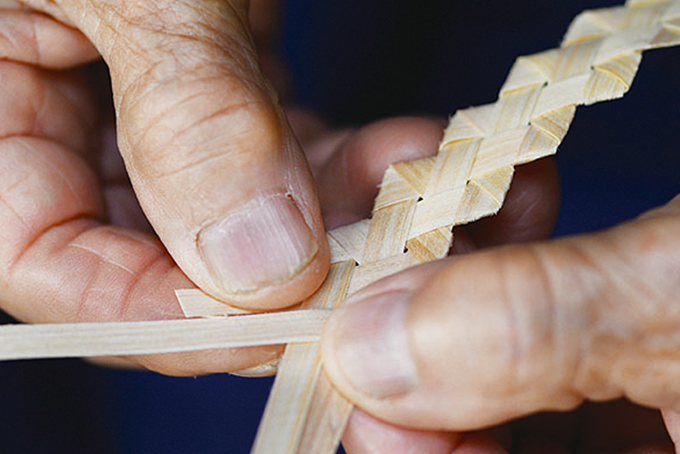 02
Braided cord
Braided cord is used to reinforce the edge of the hat. There are 5-cord braids and 7-cord braids.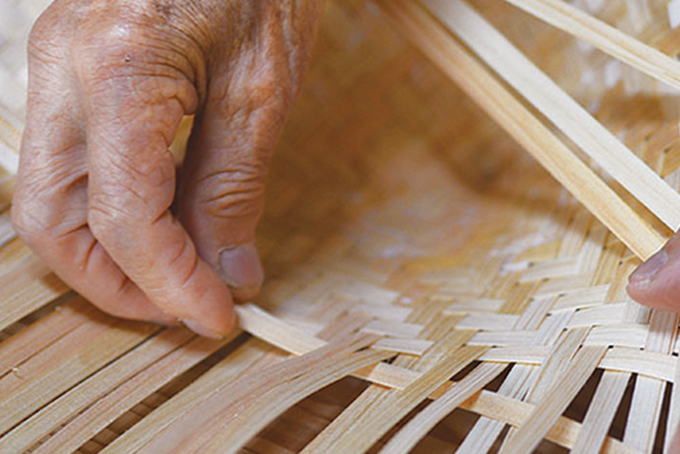 03
Braiding
The strips are alternately passed under each other, to shape the body through wicker weaving. The shape is formed while calculating where to insert bamboo and cherry bark for reinforcement.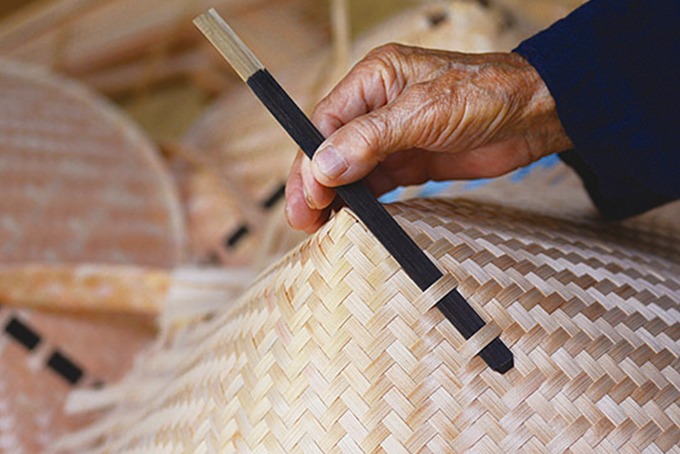 04
Reinforcement/finishing
After weaving, the main part of the hat is reinforced with three pieces of bamboo. The edge is wrapped with thick braided cord and strengthened. On the back, the brim that supports the shade is closed with hemp thread to complete the hat.

Traditional crafts of Wakayama