Overview
Nachikatsuura Town is known as a preeminent tourist destination in Wakayama Prefecture. It features the Kumano Kodo pilgrimage routes that are a World Heritage Site, Kumano Nachi Taisha Grand Shrine, Nachisan Seiganto-ji Temple, and Nachi Falls, which boasts Japan's highest waterfall drop of 133m. It is said that travelers to the area used to return with black, lustrous Nachi black stones as proof of the visit to Kumano. Over time, human skill has reworked the stone into Nachiguro inkstone. The inkstone is highly regarded, especially by calligraphers in Japan and overseas.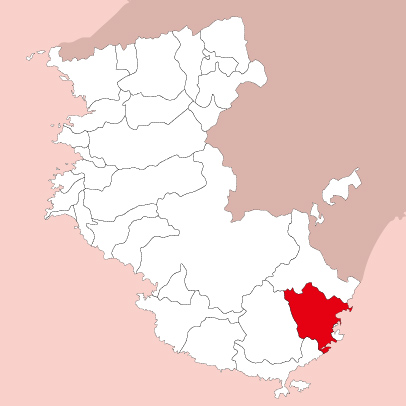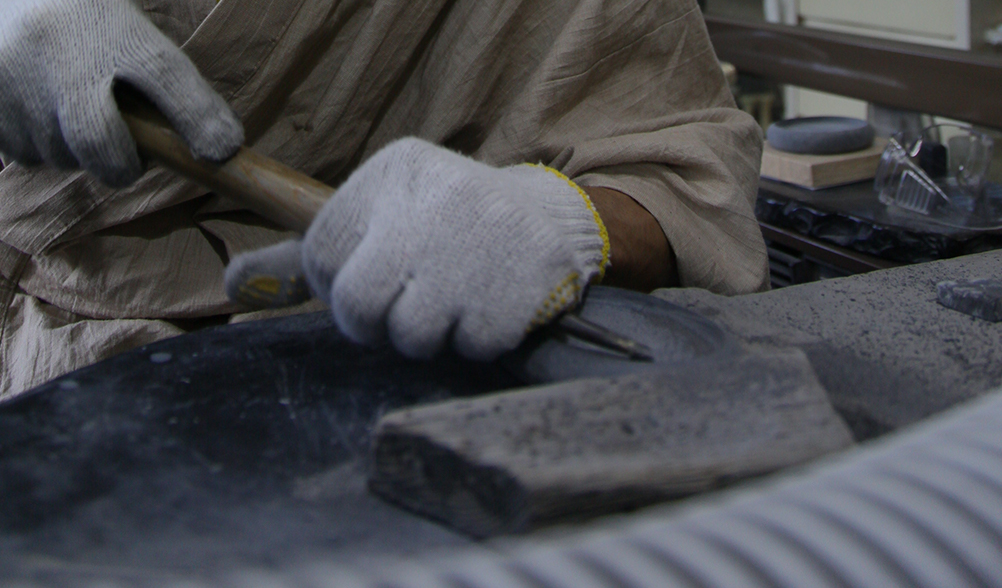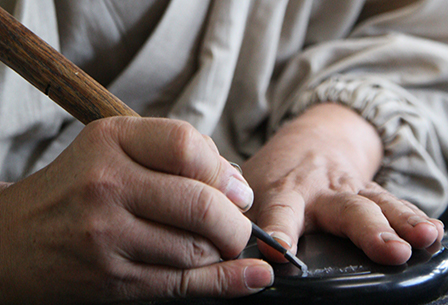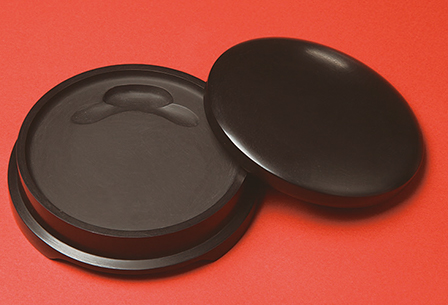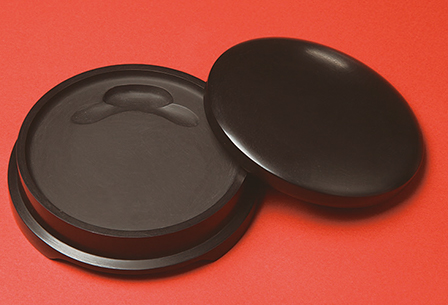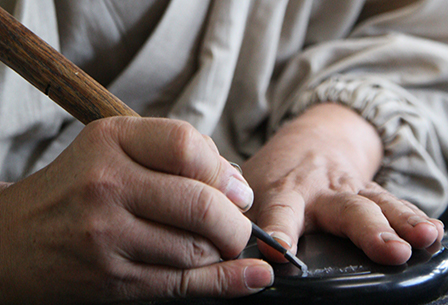 Scenes of work
01
Creating an inkstone begins with sorting of stones. Rare rounded stones are valued. These are spherical and harder than the surrounding host rock, with a core of fossils and sand grains.
02
First, the raw stone is roughly formed. Several kinds of chisels with wooden grips are used as needed to roughly shape the well and the border of the inkstone, making use of the raw stone's form.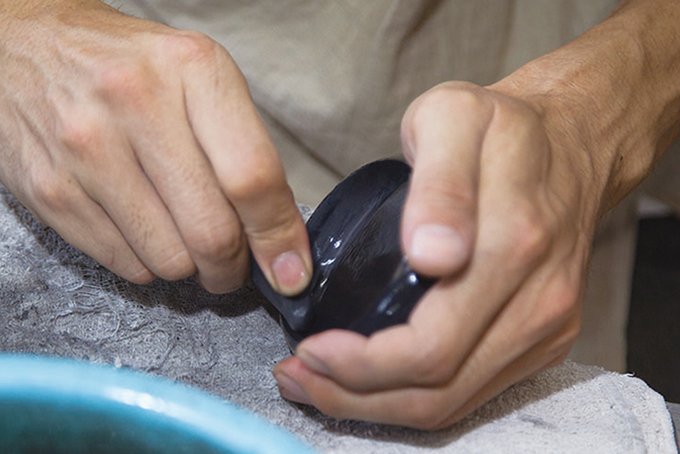 03
Beauty and balance are drawn from the raw stone. The stone is then polished thoroughly with coarse and fine whetstones. This work takes two days. Most of the process is focused on this area.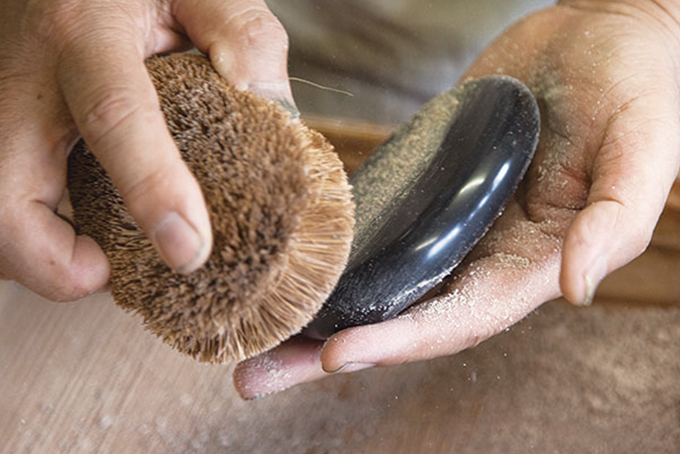 04
The hand-carved works, made from rounded stone, are finished with a coating of ligustrum obtusifolium, which is also used as a raw material for candles, to cover the stone with a film and give it a luster.

Traditional crafts of Wakayama