Overview
Herabuna (the Japanese white crucian carp) is a fish found throughout Japan since ancient times. Kishu herazao (the Kishu bamboo fishing rod) was devised for enjoyment of powerful tugging matches with this fish. Almost all of the processes are manual, requiring about a year for completion by a craftsperson. Made through master craftsmanship with high-quality bamboo, the Kishu bamboo fishing rod is the ultimate tool to enjoy battles with fish in the great outdoors.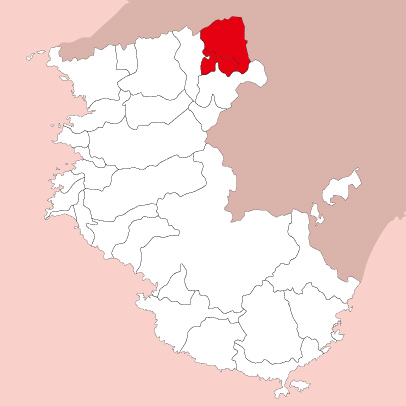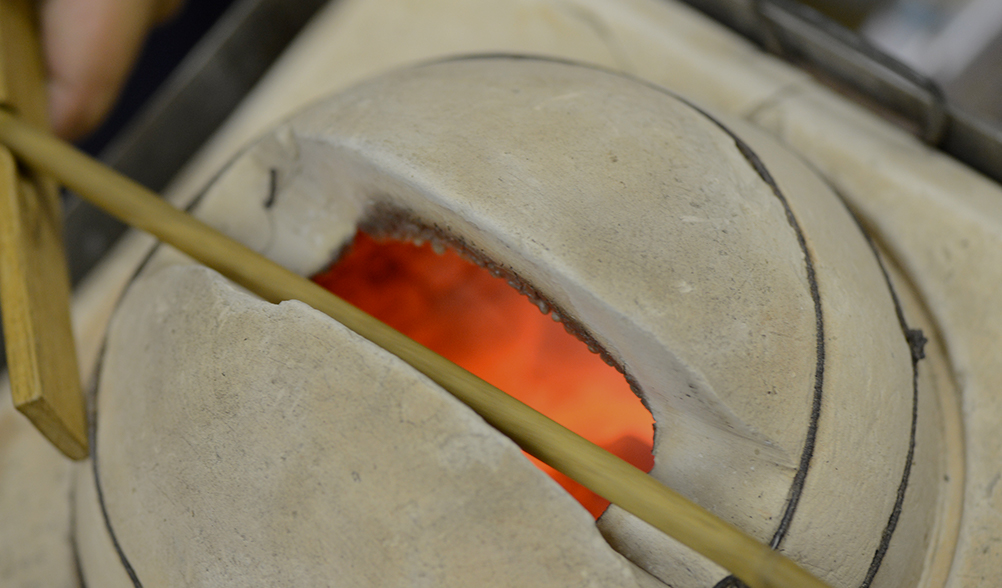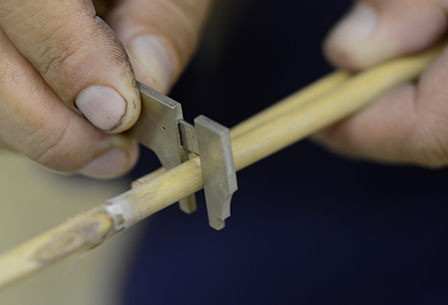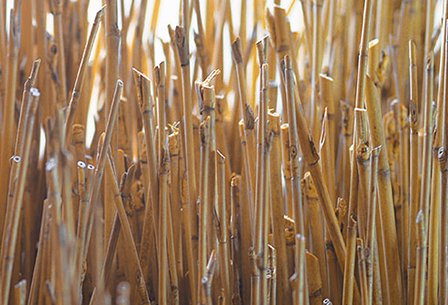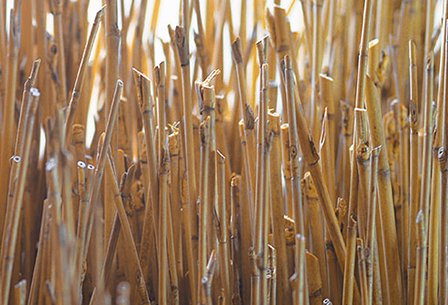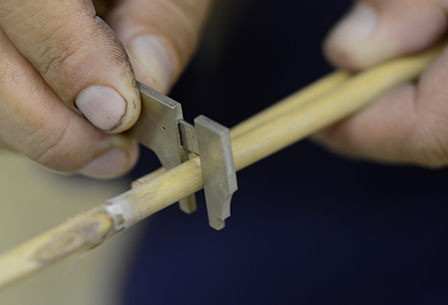 Scenes of work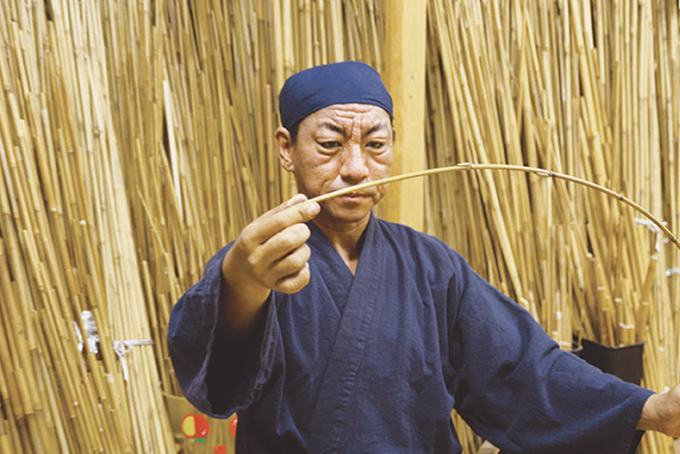 01
Materials assembly
The use of madake (Phyllostachys bambusoides) for the rod end, koya-chiku (Sasamorpha borealis) for the middle section, and yadake (arrow bamboo) for the sections called sanban and moto, is standard practice. The length and thickness of bamboo, the springiness, the flexibility, and other factors are examined.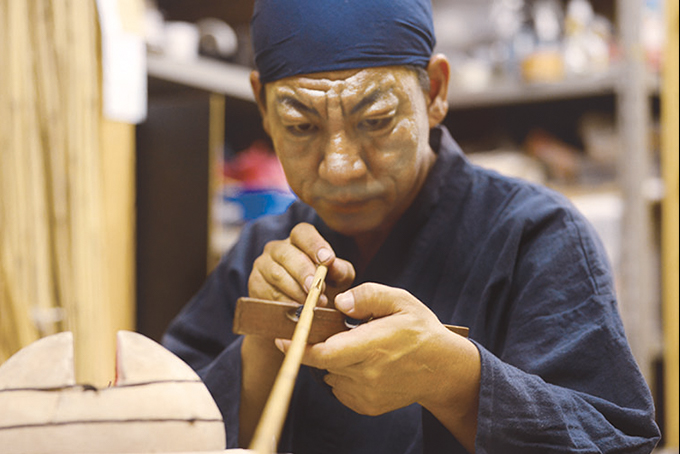 02
Firing
This is the task of exposing unworked bamboo to flame to work out warped areas. A tool called a tamegi is used to straighten the bamboo and enhance its inherent resilience.
03
Rod end shaving
The rod end is shaved with blades and files to bring out the optimal balance. The handle is given a design that incorporates traditional techniques such as rattan, dried lacquer, and raden (mother-of-pearl inlay).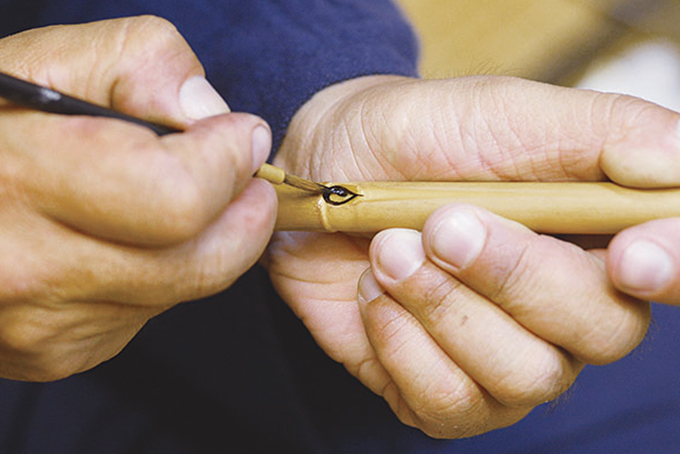 04
Lacquer coating and finishing of the body
The ends of rod sections are reinforced with silk thread, and lacquer coating and polishing are repeated. A coating of lacquer called shiageme is applied to the cut end of the branch. Finally, lacquer is layered on the body of the rod overall, heating is applied to the finish, and the rod is completed.

Traditional crafts of Wakayama