Overview
Shimizu in Aridagawa Town, a nature-rich area surrounded by mountains and rivers, was home to many mulberry shrubs called kozo, a raw material for washi (Japanese paper). Noticing this, the first-generation feudal lord of the Kishu Tokugawa clan ordered the start of paper production about 400 years ago. Yasuda traditional paper is characterized by its white color and tough resistance to tearing. There are said to have been as many as 400 paper makers standing side by side there around 1950.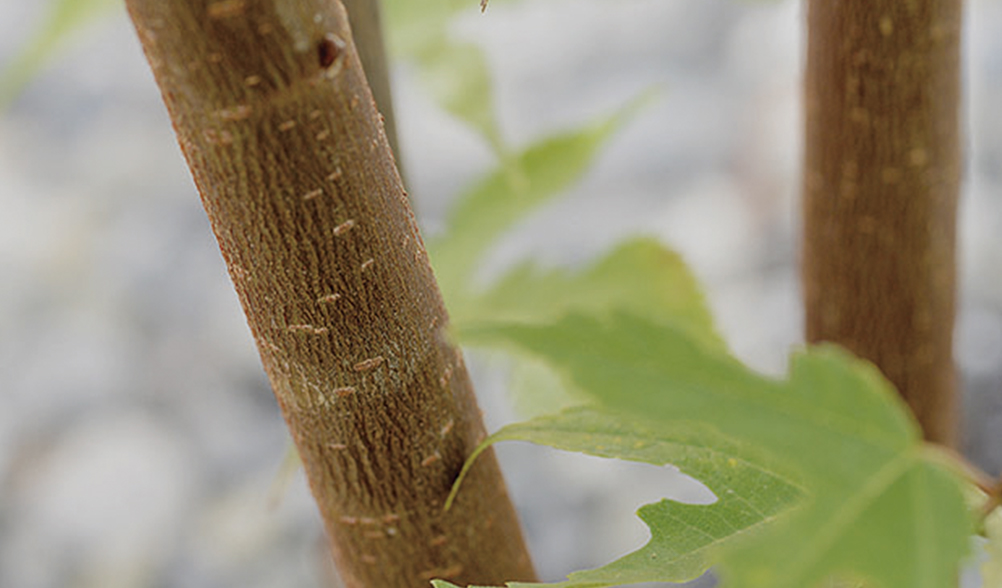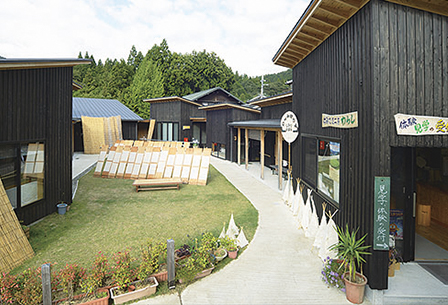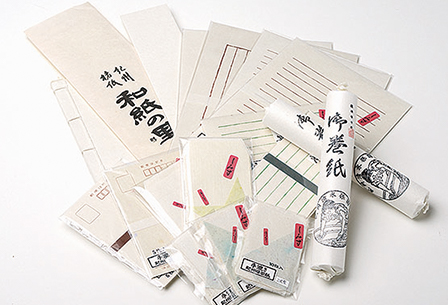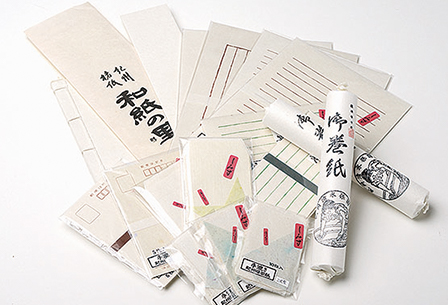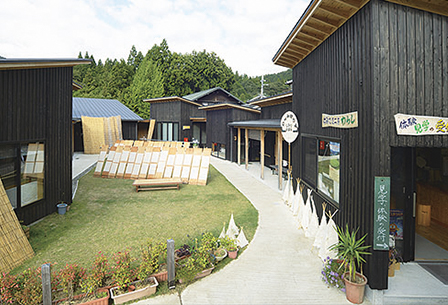 Scenes of work
A plant in the mulberry family, kozo has been used as a paper material from long ago due to its thick and tough bark fibers.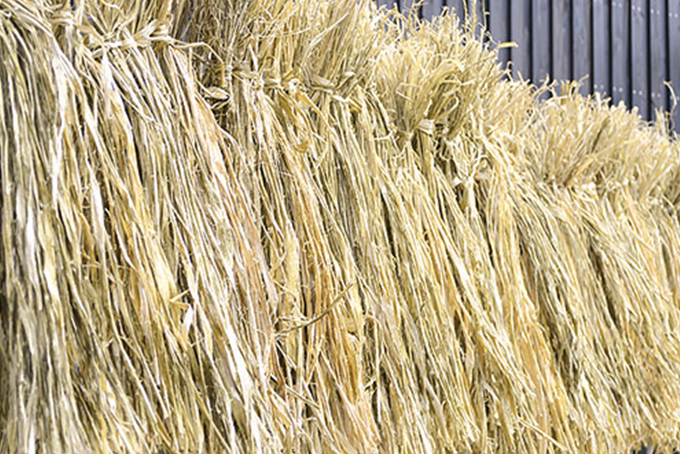 01
From kozo steaming to exposure to cold
The kozo is steamed for about two hours, the bark is peeled and the inner skin is removed. The cuticle underneath is also scraped off and dried.
02
From kettle steaming to refining
The dried cuticle of kozo is simmered in a kettle to soften it, then thoroughly drained. Fine foreign matter is removed manually and the fibers are crushed by machine.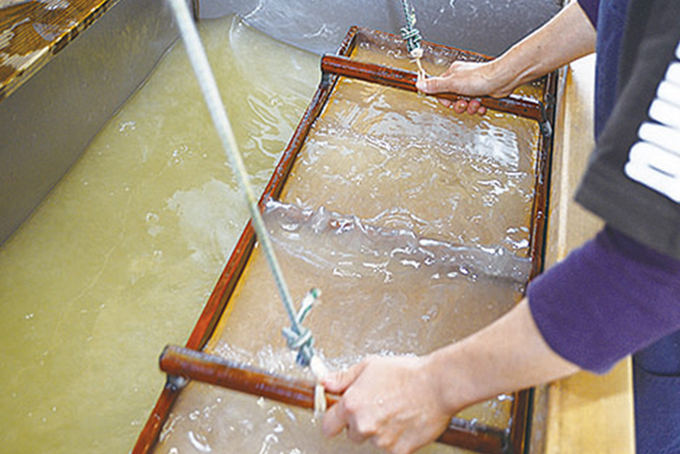 03
From papermaking to compression
The aibika plant, which serves as a paper element and paste, is placed into a papermaking tub containing water. It is scooped up with a draining board, bundled and compressed to remove moisture.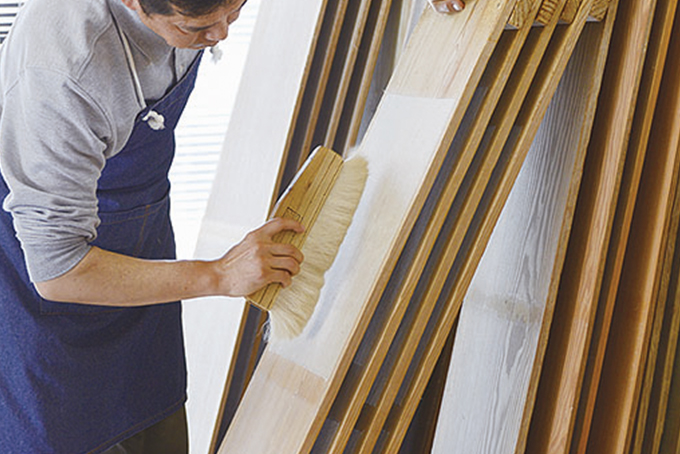 04
From fixing on paper board to paper selection
The paper is fixed sheet by sheet to boards, and is dried in the sun.

Traditional crafts of Wakayama